Amspec attend annual Bruntwood Christmas Curry Quiz
If you have a space that needs a design, refurbishment or fit out, please contact Enquiries@amspec.co.uk.
BACK
---
Perspective: Amspec attend annual Bruntwood Christmas Curry Quiz
---
Amspec attend annual Bruntwood Christmas Curry Quiz
Each year Bruntwood hold a Christmas Curry Quiz night and all the proceeds go to their chosen Charity An Hour for Others.

An Hour for Others began when founder Kevin Morland had a lightbulb moment; he realised he had the power to make a difference to the community. Those who are able to offer skill, time or materials free of charge can help vulnerable people in their hour of need. Giving back in a small way could make a huge change to someone that needs it. 
Each year the Christmas Curry night is a great night to kick off the festivities and this year was no different!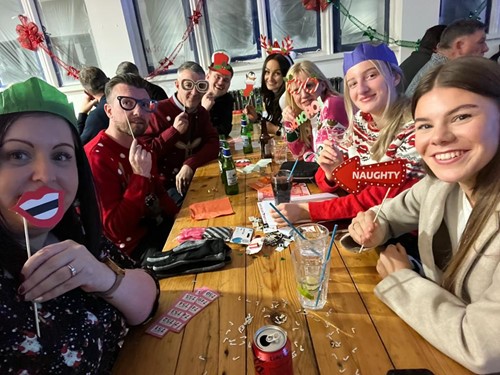 The night started with a moving video from An Hour for Others, reminding all the guests why we're here and why it's so important to support the charity. This was followed by an inspirational speech from Founder Kevin Morland and Charity Secretary Gillian Watkins.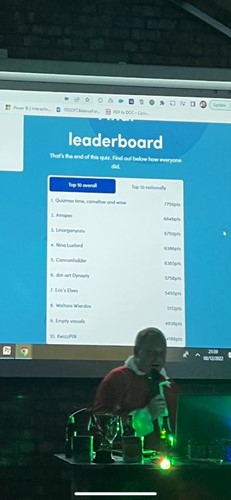 Next came the annual Christmas Quiz. From Sport to Music rounds, the questions proved very challenging. However, against all odds, the Amspec team earned a respectable 2nd place! A personal best for Amspec (the multiple choice questions are a yes from us!).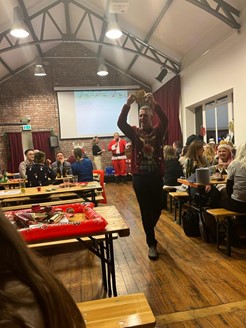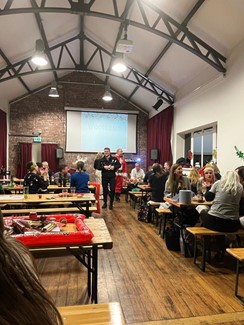 Our luck didn't run out there! Architectural technician, Ian Welsh won a £25 Greggs voucher in the raffle followed by our new Estimator Josh Riding winning not one but two prizes. He went home a happy man with four bottles of wine and a £50 Halfords voucher!
Finally, we were able to try a variety of Indian food from a local Liverpool restaurant, Zaffran which was thoroughly enjoyed by all.
All in all, it was a fabulous night for a great cause and we can't wait for the next one!