Amspec attend Norfox Charity Summer Party
If you have a space that needs a design, refurbishment or fit out, please contact Enquiries@amspec.co.uk.
BACK
---
Perspective: Amspec attend Norfox Charity Summer Party
---
Amspec attend Norfox Charity Summer Party
NORFOX are a children's charity that focus on the advancement of education, the protection of health and the relief of poverty, distress and sickness particularly for young people in the north west of England. They have been working alongside North West children's charities since 2003. In that time, they have raised over £322,000 for projects and initiatives that make a real difference to children's lives and futures.  
                                                                                                                                           The charity is ran by 8 individuals drawn from the real estate, construction and allied fields who have come together with a mutual commitment to donate their talents, expertise, contacts and enthusiasm to do this valuable work.
                                                                                                                                           This includes support from one of our biggest customers, Bruntwood. One of the initiatives includes an annual Norfox Summer Party. This year, the theme was Mamma Mia and some of the Amspec Team went along to support the charity and of course, have some fun!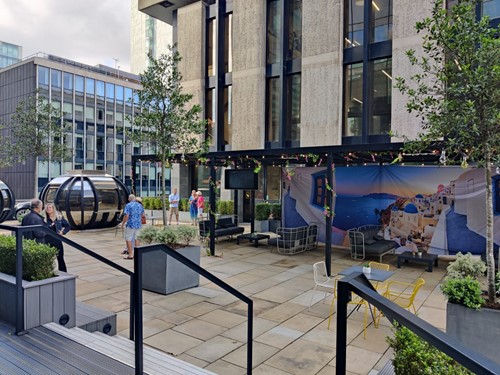 The event took place at the beautiful Neo Building in Manchester on the 14th of July.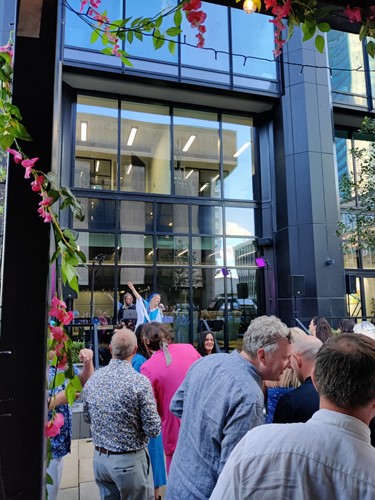 Guests were entertained by an Abba tribute band, 70's themed dancing and delicious Greek food.
Our Design team designed a Greek, Mamma Mia style bar which was manufactured in our workshop and built especially for the event.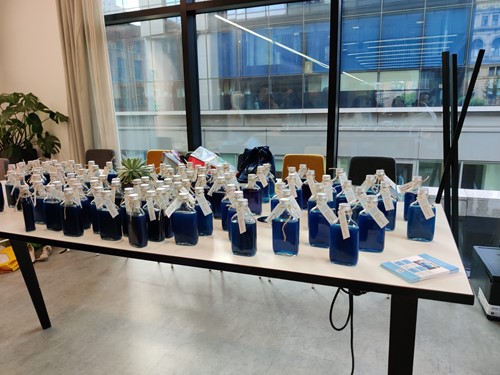 So much thought had gone into every detail of the event!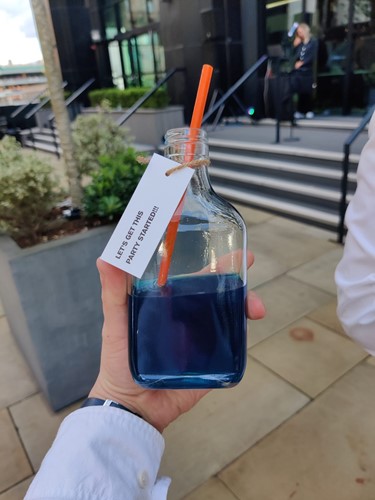 Thank you to Norfox & Bruntwood for the invitation, The Amspec Team had a great time and hopefully raised lots of money for a great cause.