Amspec visit SCM Headquarters in Rimini, Italy
If you have a space that needs a design, refurbishment or fit out, please contact Enquiries@amspec.co.uk.
BACK
---
Perspective: Amspec visit SCM Headquarters in Rimini, Italy
---
Amspec visit SCM Headquarters in Rimini, Italy

SCM are a leading producer of machinery and systems for the woodworking industry. They have 3 major production facilities in Italy and have a record production output of over 17,000 machines a year.
On the 28th of September, Amspec were invited by SCM to attend the Grand Opening of their expansive 43,000 sq.ft. Technology Centre in Rimini, Italy. This state-of-the-art facility is strategically designed to provide a comprehensive array of technologies and services tailored to integrated, interconnected, flexible, sustainable and optimised machining processes.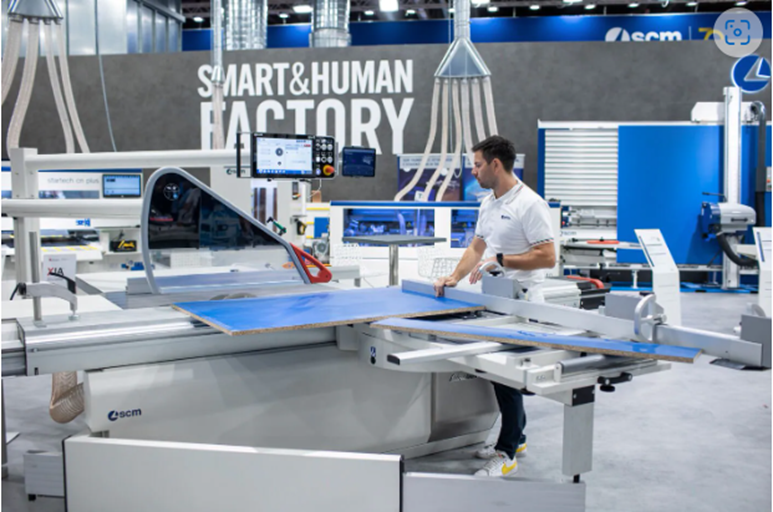 Our CEO, Andrew Maxwell attended the event along with our production manager, Chris Lynch. It offered an excellent opportunity to see SCM's cutting-edge automated machinery and interactive systems, showcasing the latest advancements in timber construction including their extensive range of advanced CNC machinery.
Following the event, our team made the decision to invest in a new 5 axis Morbidelli x400 CNC machine which offers significant advantages:
Remarkable Speed: Faster than any other machine - saves 60% of time on drilling cycles thanks to the new drilling heads and the double saw blade.
Highly modular:

available to configure the machine no matter the material flow required.

Versatility: Perfect to process small workpieces or highly breathable materials.
The investment highlights our commitment to optimising operations in our workshop, enhancing efficiency and productivity.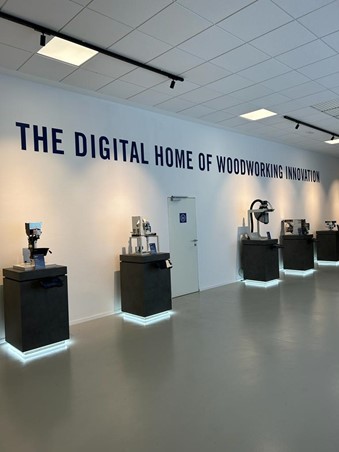 We would like to express our sincere gratitude to SCM for inviting us to Italy and for their warm hospitality throughout the trip, we look forward to working with you again in the future.