Amspec work on Historical Building - Longsight Youth Centre
If you have a space that needs a design, refurbishment or fit out, please contact Enquiries@amspec.co.uk.
BACK
---
Perspective: Amspec work on Historical Building - Longsight Youth Centre
---
Amspec work on Historical Building - Longsight Youth Centre
Longsight Youth Centre are based in a historical building, over 100 years old, on Stockport Road in Longsight, Manchester. Unfortunately, the Centre had to close due to austerity cuts but local charity Manchester Vineyard are working alongside Bruntwood and Amspec to refurbish the building and reopen the centre.
The adjacent neighbourhoods' Index of Multiple Deprivation rank it in the poorest 7.5% of England - which only highlights the importance of providing services to improve the wellbeing of an area suffering deprivation and many inequalities.
The building has an interesting history, it was officially opened on the 1st March 1859 at the cost of approximately £2,000, with almost £900 of the total having been raised by a bazaar and public subscription. When originally opened, the Institution formed the most important educational facility in the Longsight district, and provided a library, reading room, elementary school and classes for foreign languages, as well as holding musical concerts, dances, lectures and meetings - So it seems very apt that Manchester Vineyard carry on this legacy.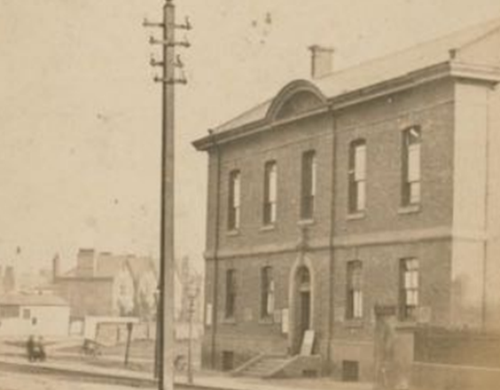 The building was converted to Longsight Free Library in 1892. The newly completed library formed one of a number of free libraries Manchester Corporation that were established in the 1890s, and on the 23rd July 1892 the new library was officially opened by the Mayor of Manchester, Alderman Bosdin T. Leech.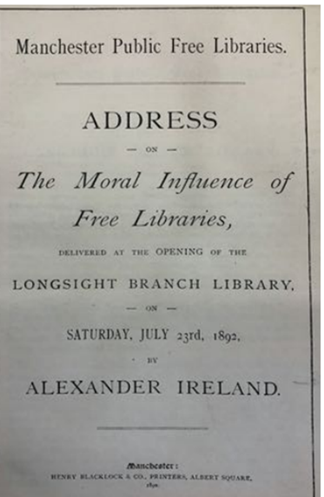 The original programme for the opening of the new Longsight Branch Library, on Saturday the 23rd July 1892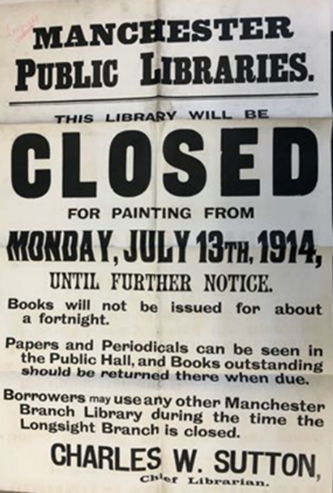 The original notice bill which would have been posted outside the library in 1914, explaining to library users that the building would be closed for redecoration. The poster notes the chief librarian was still Charles. W. Sutton.
Amspec are currently working on constructing a lift installation which will for the first time enable people with mobility issues to access the stunning hall.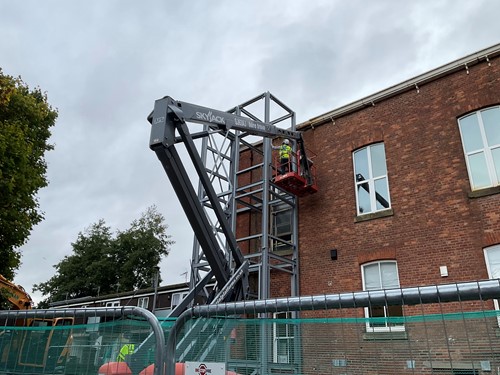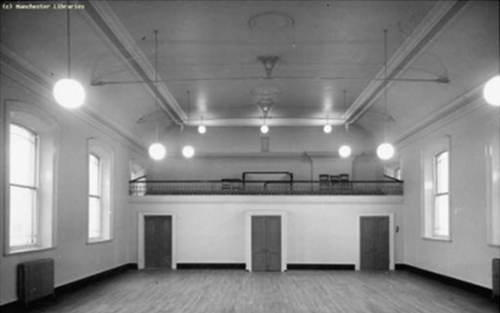 The first floor hall in 1949.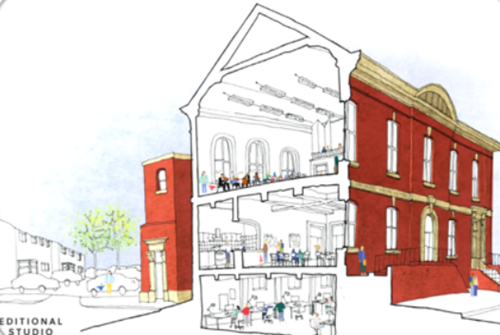 Hopefully the reopening of the Youth Centre will make a big difference to the people of the community. It will create jobs and promote economic growth, help develop social skills and reduce isolation. We look forward to completing this project, stay tuned for more updates!