Samaritans Office Refurb - Manchester
If you have a space that needs a design, refurbishment or fit out, please contact Enquiries@amspec.co.uk.
BACK
---
Perspective: Samaritans Office Refurb - Manchester
---
Samaritans Office Refurb - Manchester
When Amspec were approached by CBRE and asked if we would take part in a charitable project, we jumped at the chance to get involved. CBRE asked us to help refurbish the Samaritans' Manchester & Salford branch, based in Manchester City Centre. Running for over 65 years, Samaritans are a well-known charity aimed at providing support to anyone in emotional distress. Their Manchester branch holds over 200 volunteers from all over the Manchester & Salford area and their offices were in need of some TLC.
After chatting to the volunteers, they explained that because a lot of their work is sensitive, they aren't able to work from home, so it was important that not only they have a practical and comfortable office space to work in, it also meant that the refurbishment works had to be scheduled around their shifts so as not to interrupt their calls.
CBRE managed the project and found numerous suppliers willing to donate items that we could use in the refurb.  First, we completely stripped out two offices, W.C's kitchen and corridors. The refurbishment works included; new doors, lighting, decoration including wall finishes, skirting, architraves, door frames, new carpets, lighting, fire & security systems, M&E, and data including Wifi Access, CCTV Screens, a new TV & projector. We also refurbished the W.C's and manufactured a new kitchen to replace the old one.
We appreciate the work that the Samaritans do and hope we have contributed in some way into improving their time at work.  
The Directors of the Samaritans left the below testimonial: 
"I would like to thank CBRE for initiating this project and assigning James Underhill and Andrew Heath to work with us on the refurbishment of our Samaritans Branch, in Oxford Street Manchester.
Both James and Andrew have both done an amazing job for us and we are delighted with the outcome. Amspec, the contractors they selected, have also performed really well.  All those they have put in contact with us have been incredibly generous and helpful.
Not only have we created a transformed environment for our volunteers, that is pleasant, clean, safe, COVID compliant and comfortable, we have also increased our capacity to take calls and therefore we will be there for many more people who, increasingly, need our services.
This has been a very important project for our Branch; we never expected CBRE and their contacts would do so much for us.  We are humbled and delighted."
Thank you to the following people who were involved:
Andy Heath & James Underhill, CBRE - Project Management
Kyle Davies, CBRE - M&E designs for the entire building
Greg Dales, CBRE Geomatic and 3D services  
Peter Ferguson, CBRE vertical transport  
Services
Domestic Air – M&E contractors
Hunters North - helped with design
AAC – undertook an Asbestos Management and R&D survey 
Materials
Hilti – Provided furniture  
Hunters North – Provided carpet tiles 
Kyle Davies (CBRE)– Obtained new LED lighting 


Before
After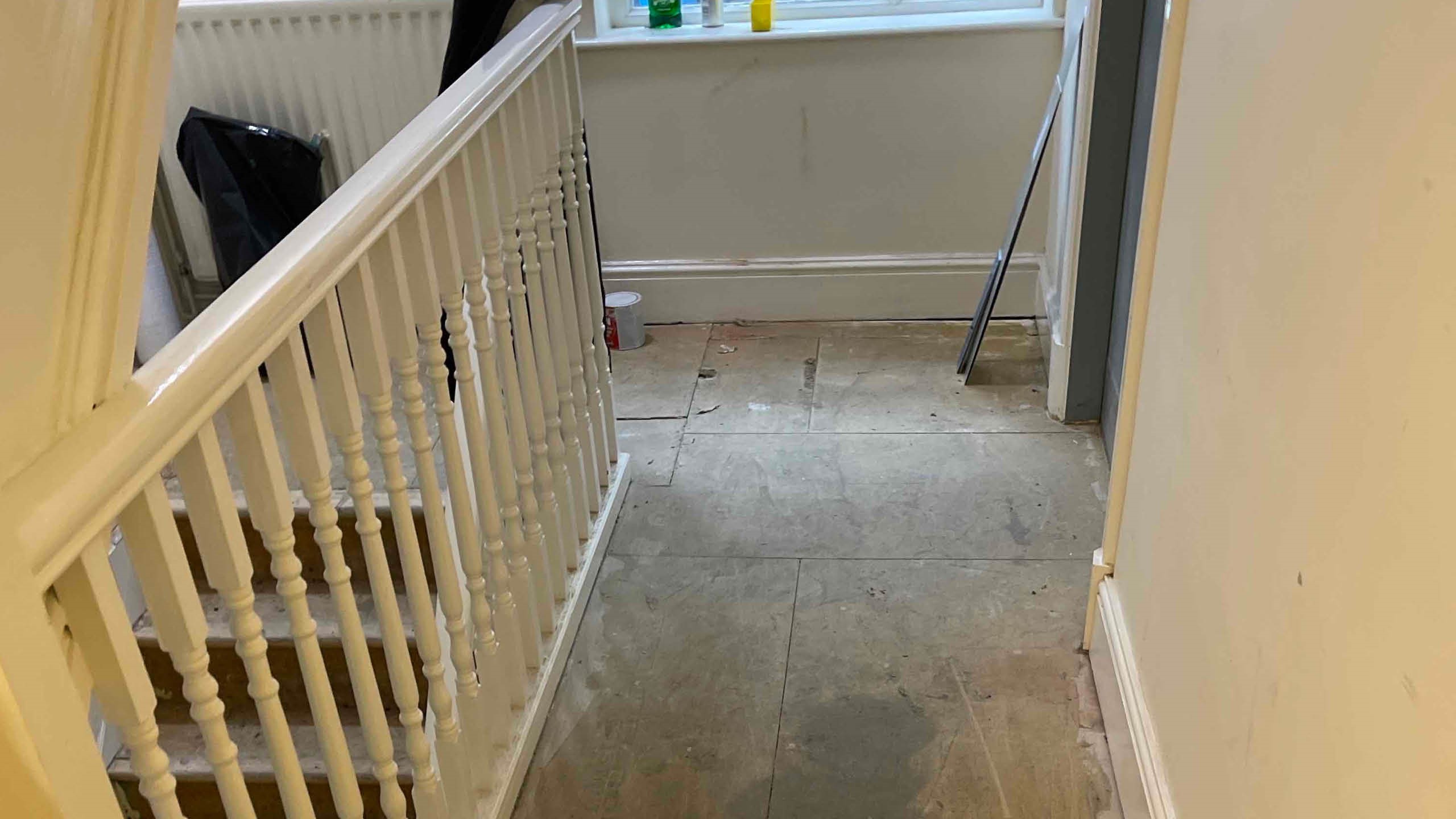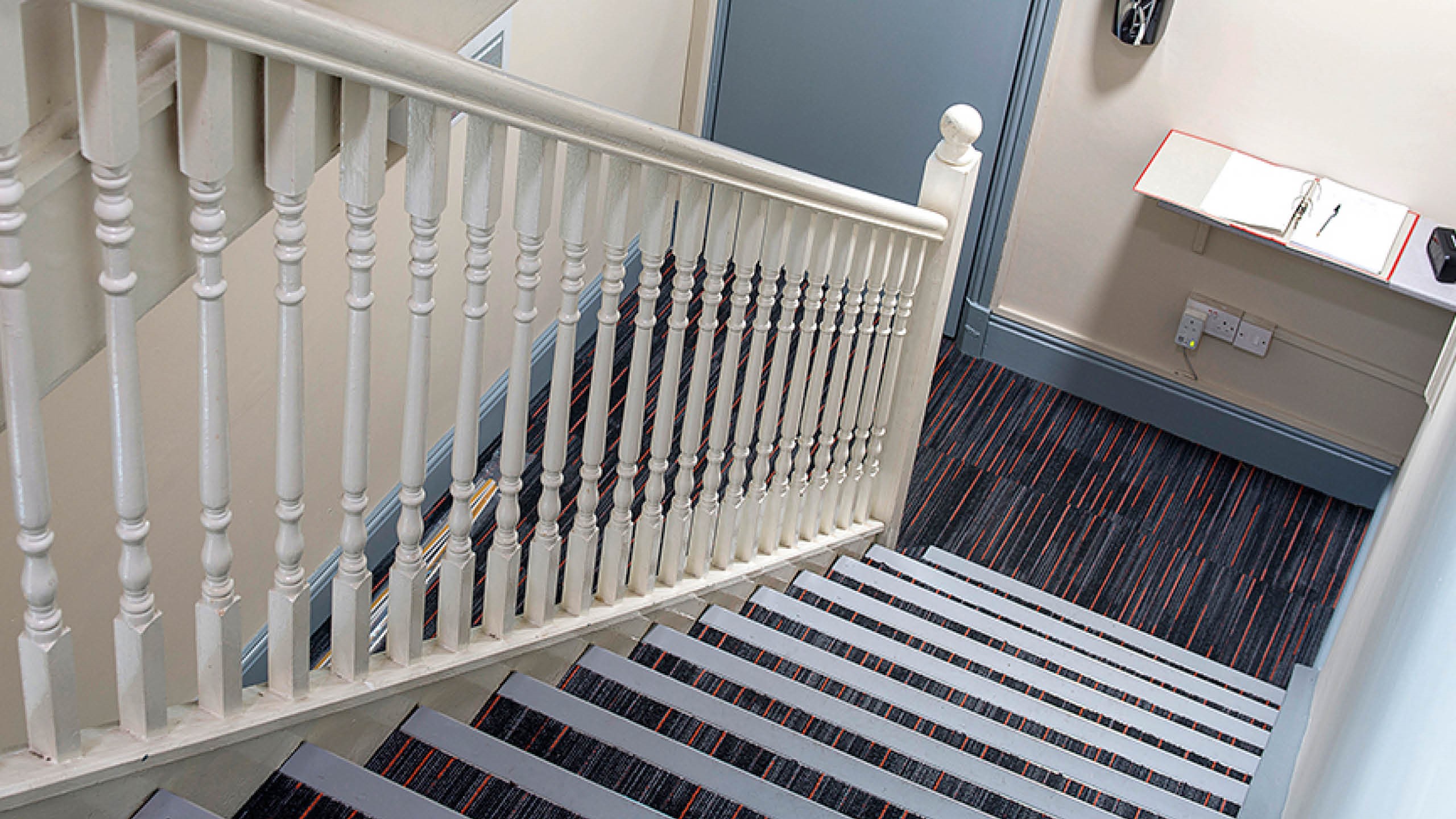 Before
After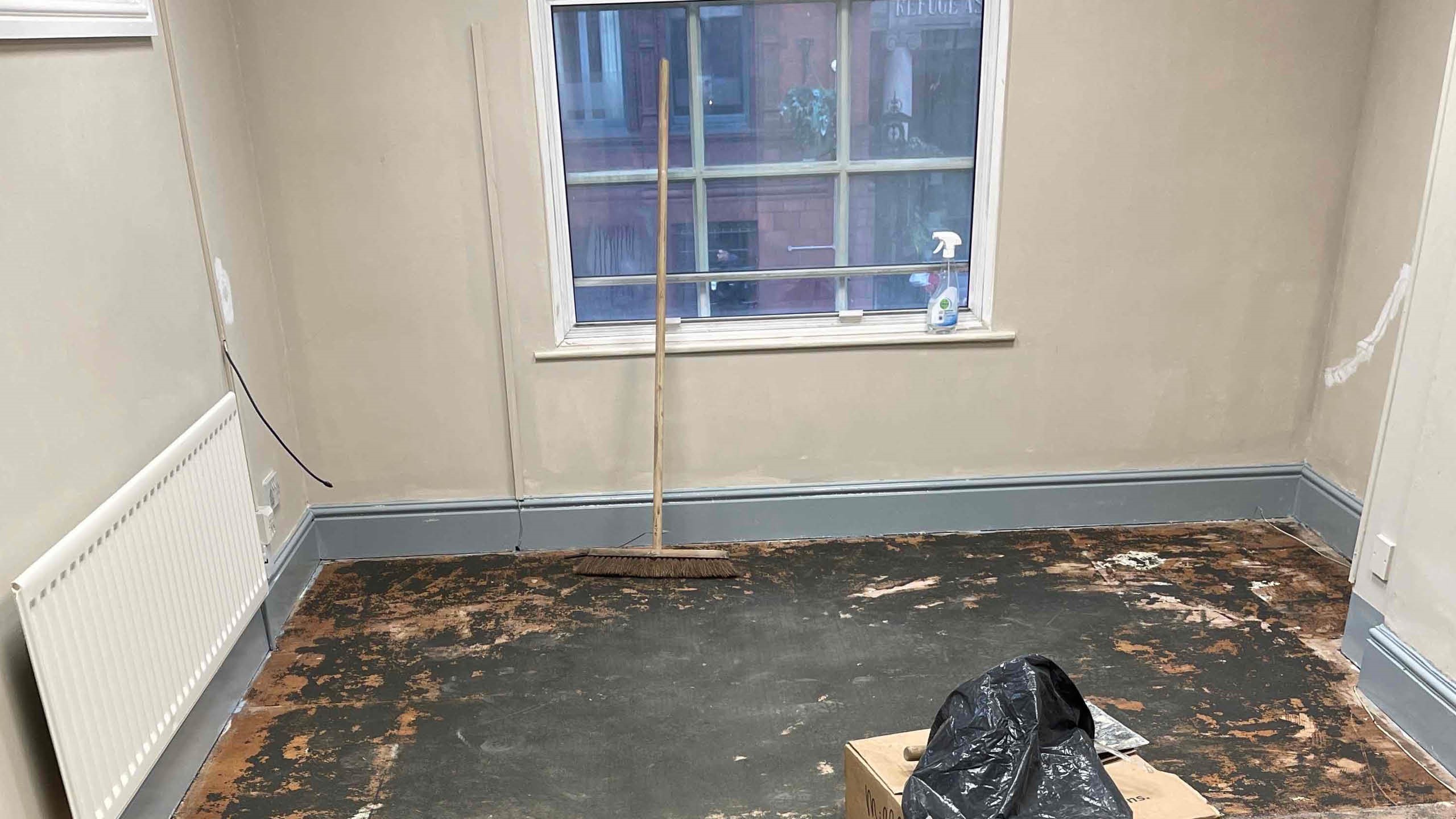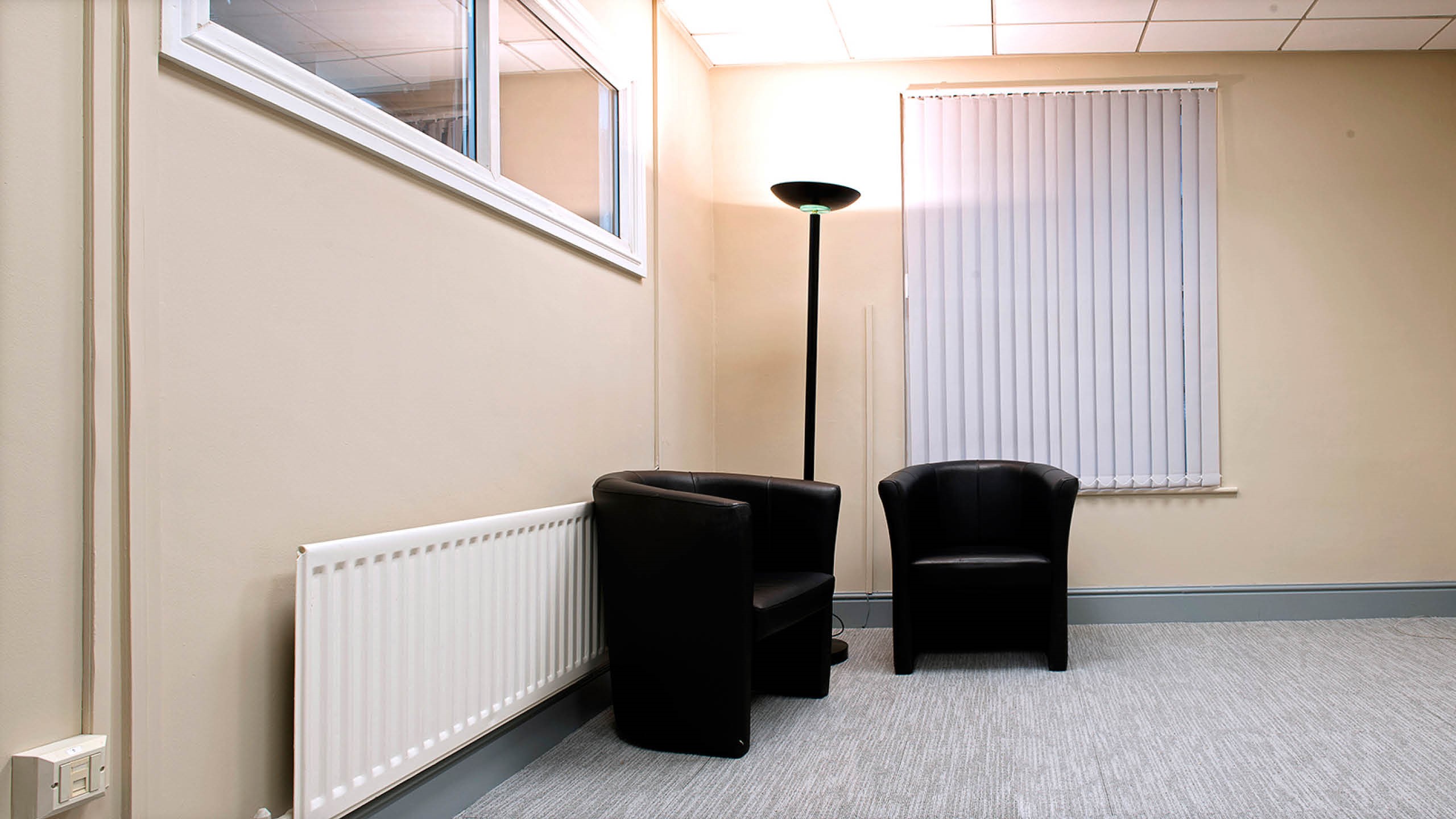 Before
After